As Sheffield launches it's Green City Strategy and Clean Air Zone, we aim to go greener as well
Going greener is a hot topic on most people's minds right now and it seems that most people want to make small changes to make a big difference. In fact, Sheffield, has a Green City Strategy which aims to reduce the city's impact on the climate by becoming a zero-carbon city by 2050, taking steps to move to a low-carbon economy immediately. Sheffield is also launching a Clean Air Zone to commence at the end of 2022. Here at Silver Oak we are also keen to contribute to the Green City Strategy and to change how we work in order to be kinder to Sheffield.
Tree surgery and arboriculture as an industry is probably not the most eco in regards to fuel and power tools. It requires fuel such as petrol or diesel and oil to power the machines so it can be pretty heavy on consumption! The vehicles required for tree work need to be heavy duty, work friendly and have the power to tow heavy machinery whilst carrying a heavy load. They also need to be able to get out of a muddy woodland situation while towing a decent weight as well, these types of vehicles are not known at the moment for their eco value.
However we are keen to make a difference, here are a few things that we are implementing at the moment:
Battery powered tree surgeons!
Where we can we are swopping our petrol powered machinery for battery power! We have been able to do this for some of our chainsaws and leaf blowers etc. Here are some of the advantages of using a battery powered chainsaw:
1. No fuel involved
2. Quieter - neighbour friendly
3. Safer - because they are quieter it means that the tree surgeon team can hear each other clearly, when fuel powered chain saws are in action it can be hard to hear and be aware of the team's movements which can make the work more dangerous.
4. No smoke inhalation - chainsaw give off a lot of fumes so to go to zero is brilliant.
One major disadvantage of battery power tools especially chainsaw at the moment is that they are not particularly powerful, this means that for big tree work we still need to use a petrol chainsaw...let's see if a more powerful one at an attainable price hits the market in the future.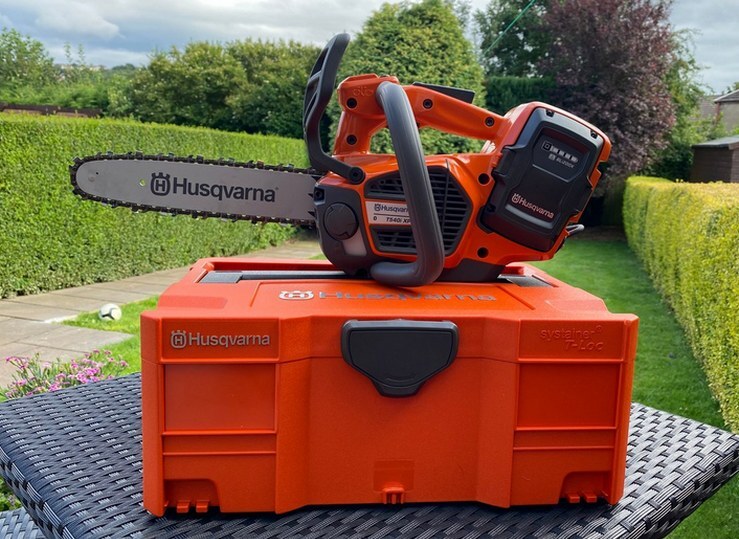 Euro 6 vehicles
There are very few trucks that are electric that can be used in tree surgery in fact in the UK, there really isn't any that we can see. Of course we would love a Rivian truck, but they aren't quite attainable for us! Therefore the next best option is the Euro 6 Diesel or Euro 4 vehicles. We are looking to get one of these in the next couple of months so watch this space! This will be especially useful as Sheffield city is launching the Clean Air Zone this year which means that vehicles wanting to go into the city centre will need to be Euro 6 in order not to be fined (as far as they have said).

Bioplus oils
We are also trying using bioplus oils where we can. Battery saws still need a decent amount of oil, brands like Stihl sell vegetable based oils which are greener on the environment and still provide high performance lubrication. These are more expensive than the refined oils but it's worth it!
This is just the start of our green journey and hopefully we can make more changes in time as new products become available!